Are you a New Zealander interested in Missions? This can be the opportunity for you!
A new Missions Internship Program is being developed at the Bishopdale Theological College in Aotearoa New Zealand, in partnership with ECM, as part of the new Diploma of Christian Studies with a Cross Cultural focus. There, you will have the chance to learn more about God, about missions, and take the first steps to the mission field. Is God calling you to missions? Perhaps to Europe? Don't miss this opportunity!
Below you will find all the details, and here you can read an article by Féy Cotter, coordinator of this program.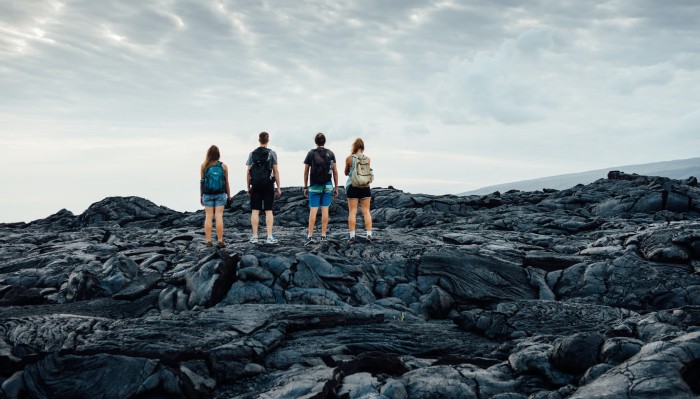 INTERNSHIP INFORMATION
NEW ZEALAND (AOTEAROA) 2022/23: MISSION INTERNSHIPS WITH ECM AND BISHOPDALE COLLEGE
Immerse yourself in a new cross-cultural context in New Zealand.
Develop a deeper understanding of God's transforming work in the world.
Be equipped with practical skills for cross-cultural ministry.
Deepen your faith as you experience God in new ways.
Dive deep into the Bible
Live, learn and study as you grow your missional understanding.
Receive coaching and mentoring in your journey as a disciple of Jesus.
ECM and Bishopdale Theological College are partnering to offer people of all ages an opportunity to learn, grow and be discipled in cross-cultural missions right here in Aotearoa New Zealand (Level 5) and Europe (Level 6).
Level 5 Diploma in Christian Studies (DipCS)
Students who complete a New Zealand based mission focused internship with ECM and Bishopdale College, will gain a Diploma in Christian Studies (DipCS) through Laidlaw College. Students who are accepted for a Level 5 internship will study full-time for one year with Laidlaw College via partnership with Bishopdale College. The qualification is a DipCS (Leadership) in which half of the credits come through the internship placement hours.
Level 6 Diploma in Christian Studies (DipCS)
Students with a Level 5 diploma (or equivalent) can go on to complete a level 6 mission focused internship with Bishopdale College and ECM. They will complete a two or three month cross-cultural placement in Europe over the NZ summer months (if Covid restrictions permit), working alongside experienced missionaries. This will enable them to gain a long-term perspective on mission, despite only being there short-term. Students will study full-time for a second year and will gain a Level 6 Diploma in Christian Leadership (Missions) from Bishopdale College.
The partnership between Bishopdale and ECM will make it possible for students to fulfil the internship components of their studies with a missions focus (in NZ and Europe) under the leadership of ECM.

THE DETAILS
1 or 2 years of full-time study, which includes the practical internship time and assessments directly linked to your internship context.
Option to complete a Level 5 and/or 6 Diploma in Christian Studies.
Placements for both diplomas will be individually tailored to suit each intern's situation and circumstances. If not based in Nelson, the intern will be invited to attend on-site classes approximately once a month. Other classes will be via Zoom.
Coaching and mentoring for the year by experienced missionaries.
Cost per year: student fees $6,300*. In some circumstances scholarships and government funding could be available.
PLACEMENT OPPORTUNITIES IN EUROPE
Tirana, Albania
Albania's spiritual needs are great. With a tiny proportion of the population having a personal relationship with Jesus Christ, there is much work to be done in this beautiful little country. Come be a part of the ministry currently going on in Albania while simultaneously gaining a wider worldview and a fresh perspective on how God is moving in Albania and the Balkans. Ministry opportunities may include, but are not limited to, serving in the context of a local church, camp ministry, teaching English, disability ministries, community and health development, helping with a children's ministry, prayer walks, and more!
Lake Garda, Italy
European Christian Mission works in northern Italy, in the area around Lake Garda (Verona, Brescia, Trent), with a primary focus on church planting in the many towns without an evangelical witness, and helping existing churches that are looking to plant other churches. An internship in Italy principally means learning: learning from local believers about what serving God means in a different culture, with very few Protestants; and learning about yourself and how you can serve God in different ways. The possibilities for ministry include literature distribution, children's work (including camps), university ministry (also in English), community outreach and education, and practical work. There is much more that could be done; the program depends also on the gifts and interests of the person who comes.
Patchwork Centre, Schwerin, Germany
We live in one of the most atheist regions in the world: East-Germany, former GDR. Most people are not connected to any church or religion and they do not seem to have any form of religiosity. Many of the socialist housing estates, which were highly appreciated in GDR-times, have now have turned into deprived areas with many social challenges. We believe that this context – a-religious and deprived - is the best place to start planting churches.
Partnering with the Freie evangelische Gemeinde (free evangelical churches), we live with a multicultural team in Mueßer Holz, the third part of a big, typical GDR housing estate. Together with people from our neighbourhood, we have turned an empty post office into the 'Patchwork Center': a community center with café, workshop, second hand, music, etc. We love our intensive, dynamic and colourful community, in which everyone gets the chance to discover Jesus.
We would love to host you for your internship if you are prepared to:
- leave your comfort zone
- actively engage with our (post-socialist, socially challenging) context
- not just to work, but to build relationships
We offer:
- active participation in our missional-incarnational church plant, with a focus on both practical and contextualised ministry (ranging from cleaning the café, supporting the workshop, weekly Bible study, kids group, prayer, worship, etc.)
- a multicultural team environment
- regular (min weekly) care & support during your stay by one of our leaders
- the opportunity to visit other church plants in our area
- an apartment in our neighbourhood for 200€/month (if available - otherwise we will search for alternatives)
- meals and drinks included during daily Patchwork live (Tuesday-Friday)
Financial: You will be expected to pay for the cost of your apartment (200€/month) and to pay for all your private expenses (tooth paste, food, tram, etc.). This will be a maximum of €500/month (depending on your lifestyle – other team members survive on less :-)
Language: It would be helpful, but not necessary to speak German.
Others
Roquetas de Mar, Spain (details coming soon)
Kamenica, Kosovo (pending confirmation)

PLACEMENT OPPORTUNITIES IN NEW ZEALAND
International Student Ministries, Nelson
Our diverse volunteer team has been serving tertiary international students and graduates here in Nelson for over 20 years now. We love that God has brought the nations to us!! We are involved in all sorts of ways... hosting events where students can be welcomed, meet others and make friends, and experience our beautiful Nelson region. We also meet students on campus, run games nights, do discovery bible and discipleship studies for those who want this. We will do our best to tailor an internship that fits your needs, gifts and interests. We do have a particular need for someone to help with the games night, and with meeting and supporting students on campus.
Learn more about ISM in Nelson at: https://www.ismnz.org.nz/nelson.html
Others
Red Cross (pending confirmation), Nelson: Refugee resettlement
Victory Anglican Parish (pending confirmation), Nelson: Working in a multi-cultural church ministry
MORE INFORMATION
Learn more at: https://www.bishopdale.ac.nz/missionsinterns